News
Jo Johnson: science and innovation 'will endure' in UK
Science and universities minister Jo Johnson has addressed the science community just days after the UK voted to leave the European Union.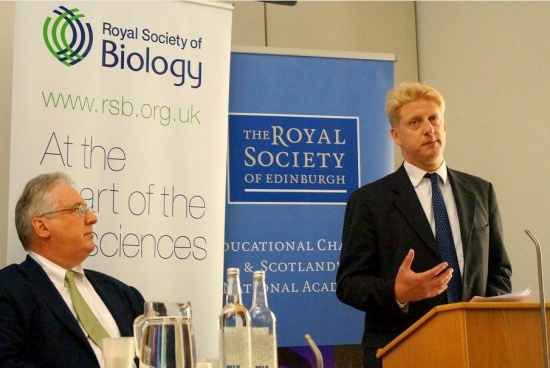 Johnson spoke to almost 300 MPs, scientists and policy-makers at the Society's annual Parliamentary Links Day, an event which brings together science and politics. The event's organiser, the Society's director of parliamentary affairs Dr Stephen Benn, said the gathering 'couldn't have been more relevant and timely' given the uncertainty following the EU Referendum. The Speaker of the House of Commons John Bercow MP described it as the 'best attended Links Day there has ever been'.
Johnson, who had advocated for the UK to remain in the EU, reassured a packed room that European collaborations and access to EU funding would be unaffected in the short term, and that British science and innovation 'will endure' the turbulence that follows.
"In legal terms nothing has changed overnight" he said. "We remain in the European research area and Horizon 2020 funding continues to flow during this period. UK participants can continue to apply in the usual way and I anticipate they will continue to be successful."
He re-emphasised the Government's commitment to £6.9bn in capital investment up until 2021, and said in the coming period he and his colleagues must 'minimise the damage and maximise the opportunities for all of us.'
He also said the Student Loans Company had provided reassurance to EU students that they will still have access to loans for the duration of their studies as will those applying to start in the Autumn.
Throughout the day, a range of speakers and panellists, including representatives from the Royal Society, the British Science Association, the Campaign for Science and Engineering, the Wellcome Trust, Universities UK, and HM Treasury, discussed the implications of the UK leaving the EU as well as looking at our collaborations with the rest of the world.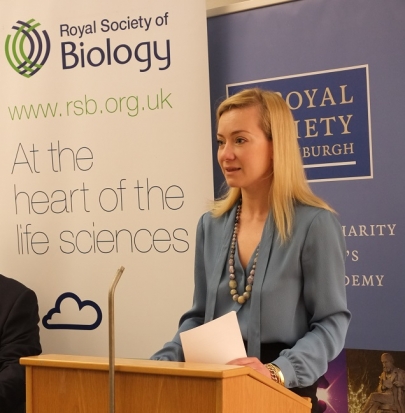 Nicola Blackwood MP, chair of the Science and Technology Select Committee, received rousing applause for her speech in which she called upon 'the best of our resilience and collective wisdom' to ensure the UK 'remains a science superpower that [other countries are] going to have to keep reckoning with.'
"We have to shout loudly to ensure the interests of the British science community are at the front and centre of the debate and is not lost in the wider noise around immigration, sovereignty and trade. Science and innovation must be represented not only in the cabinet but also in any new party leadership" she said.
The House of Commons Science and Technology Select Committee has launched an inquiry into 'Leaving the EU: implications and opportunities for science and research'. Please get in touch if you would like to share views with us.
See photos of the event on facebook and find out how the conversation unfolded on social media on Storify. Videos of the presentations are available on our blog.