Links Day is the largest science event on the annual Parliamentary events calendar, and is organised by the Royal Society of Biology on behalf of the science and technology community. The event has a different theme each year and brings together scientists, learned societies and Members of Parliament.
Parliamentary Links Day, Tuesday 27 June 2017
The theme for this year's event will be announced soon. Please direct queries to events and regional manager, Karen Patel at events@rsb.org.uk
---
Parliamentary Links Day, 28 June 2016
Last year's timely theme was 'Science After the Referendum: What Next?'. The event was opened by the Speaker of the House of Commons, Rt Hon John Bercow MP with introductions from the Minister for Universities and Science Jo Johnson MP and Chair of the House of Commons Science & Technology Select Committee Nicola Blackwood MP.

The two panel sessions dealt with Science and Europe and Science and the World. Lord O'Neill, Commercial Secretary to HM Treasury, and Sir Venki Ramakrishnan, President of the Royal Society, closed proceedings.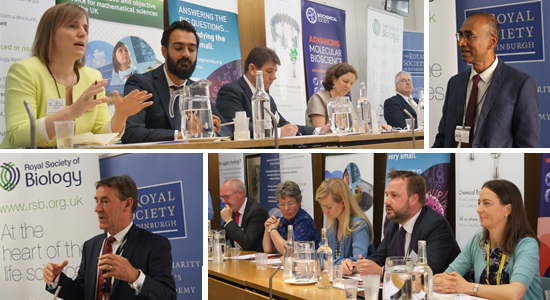 Full details are in our news story with photos on Facebook. Watch videos footage on blog, find out how the conversation unfolded on social media on Storify, and see media coverage on the BBC, Times Higher Education, Buzzfeed, Daily Express.
---
Parliamentary Links Day, 23 June 2015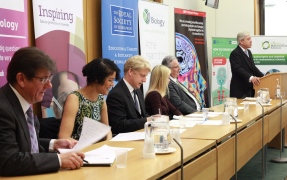 Science and the New Parliament was the theme of Parliamentary Links Day 2015. Speakers explored the value of science nationally and internationally. Read our news story or view the event Storify.

Parliamentary Links Day, 24 June 2014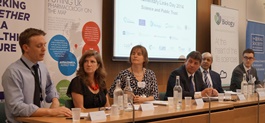 Science and Public Trust was the theme of Parliamentary Links Day 2014. This year speakers explored the importance of effectively engaging UK citizens with science and policy. Further details about the event are on our news story.
Parliamentary Links Day 2013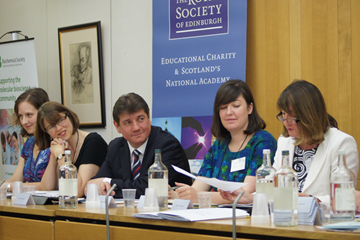 The 2013 Parliamentary Links Day focused on the theme of Diversity in Science, Technology Engineering and Maths, and explored the under-representation of women, people with disabilities and minority ethnic groups at various stages of the STEM pipeline. Read our news story or view the event Storify.
Parliamentary Links Day 2012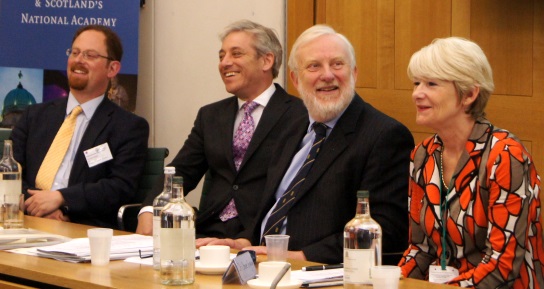 The Society of Biology organised Parliamentary Links Day 2012 on behalf of the scientific community to strengthen dialogue with Parliament, and to provide MPs with a more rounded understanding of the scientific issues we face. This is an annual event that takes place at Westminster. The 2012 theme was 'Science and Sport'.