News
RSB #BioArtAttack competition winners announced
Over 70 high quality and exciting art pieces were entered into this year's #BioArtAttack competition, including collages, sculptures and stop motion videos covering a wide range of subjects within the biosciences.
RSB staff shortlisted eight of the best entries, and it was then almost 700 votes were cast in the public poll to decide on the winners.
Alex Cross, 11, a pupil at Abbey Gate College in Chester, received the most votes for his model of a serotonin molecule.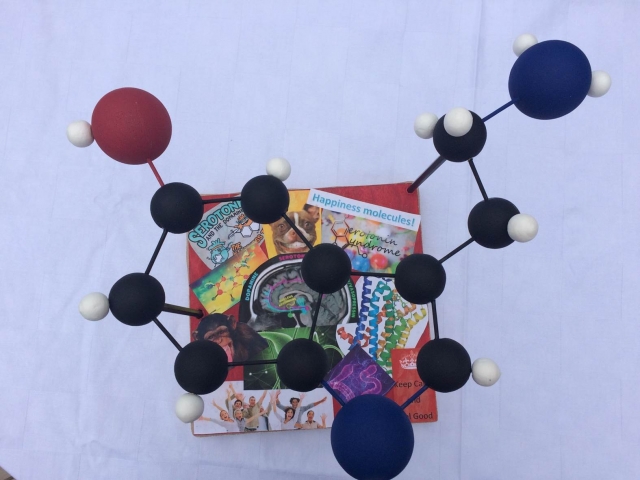 Alex's entry combined a model of the molecular structure of serotonin with some information about its role as a neurotransmitter in the brain
Dr Emma Leatherbarrow, Alex's science teacher said: "I had a chat with Alex yesterday and told him of his win and he was grinning from ear to ear, I don't think the smile has faded any this morning."
Alex (11) said: "I got my inspiration for the competition from a necklace my mum was given by a friend. It is a silver serotonin molecule, so she can get happiness from it.
"When I first made my model of serotonin I didn't know it was being entered into such a big competition, I thought it was just for our local area. I really enjoyed making it and am so very, very happy to have won and will definitely enter this competition again and again."

This entry from Kings Priory School shows the structure of an animal cell
Submissions from Kings Priory School in Tynemouth and Whalley Range 11-18 High School in Manchester were runners up, and will receive art supplies.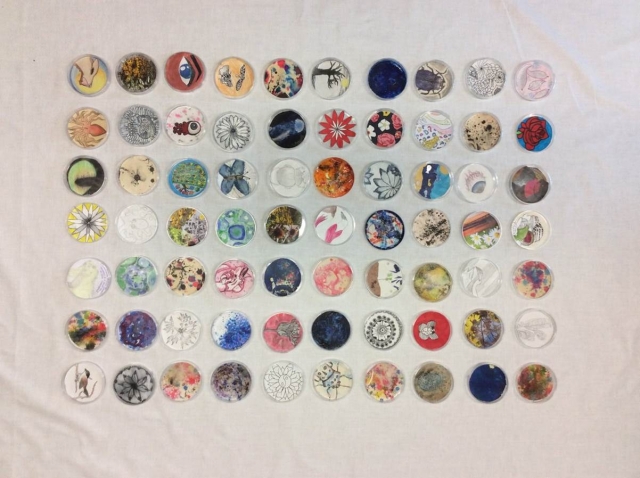 This collaborative entry from Whalley Range 11-18 High School uses petri dishes to showcase the breadth of biology
Want to create your own BioArtAttack? The BioArtAttack competition has now closed but you can still use your creativity to combine art and science.
Visit the BioArtAttack webpage for inspiration.