News
Society launches Plant Health Professional Register
Plant health inspectors will now be able to gain recognition as part of a new professional register from the Royal Society of Biology.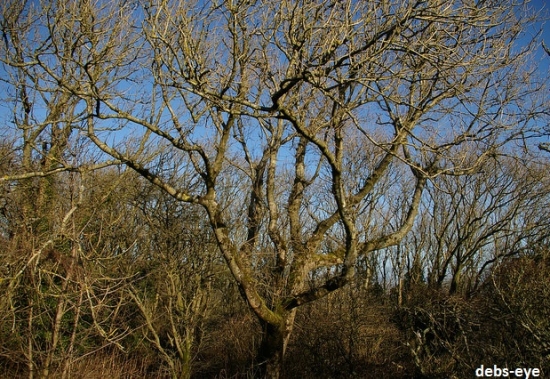 After a successful pilot in which the RSB recognised 13 inspectors, the register is now open for applications from those in government agencies, with the aim of registering 300 plant health professionals by 2018.
Professor Nicola Spence FRSB, chief plant health officer at Defra, who originally helped to developed the register along with Dr Charles Lane from Fera Science Ltd, said: "The need for this register was recognised at the highest level of government. It is an opportunity to work in partnership with the Royal Society of Biology and provide an essential element of career development for the plant health profession."
Dr Celia Knight FRSB, chair of the register's advisory board said: "UK Government departments have been very receptive to the idea; we have been pushing at an open door.
"The register is a great way to value the important work done by plant health and seed inspectors as well as raising the profile of career opportunities using plant science."
One of the first plant health inspectors to be registered said: "This is long overdue and much welcomed by the professionals I work with. It will enable a benchmark to be set for the roles undertaken and provide a system that recognises the experience and knowledge gained over time."
Another said: "This register has the potential to be a useful platform that centralises an expert skills-base. Competencies relate directly to the activities of the Forestry Commission England Tree Health team and the affiliation with RSB makes this an appealing register. Sector-wide roll out will hopefully draw a good number of applicants with a great deal of knowledge."
Further development work is ongoing to extend the Plant Health Professional Register to relevant sectors outside government agencies.
The Society also recognises professional biologists through our wider register, Chartered Biologist (CBiol); and under licence from Science Council we offer: Registered Science Technician (RSciTech), Registered Scientist (RSci), Chartered Science Teacher (CSciTeach) and Chartered Scientist (CSci).
Professional recognition signifies skills, knowledge and commitment to self-development. The registers provide a pathway to progression and can mark a career milestone with increasing expertise. They are nationally recognised professional awards which demand commitment to continuous improvement by undertaking continuing professional development (CPD).