News
Society Awards Celebrate Biology Books and Art
A science group for 11 year olds, an Indian amateur photographer and a broadsheet journalist were among the range of winners recognised at the Society's annual Biology Week Awards last night at the King's Fund.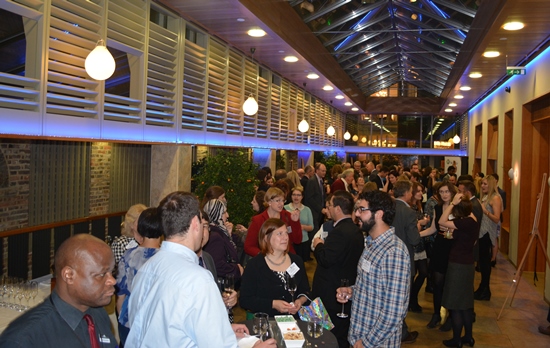 The winning photograph in the Society's much-loved annual Photographer of the Year competition was 'The Suburban Mum' by Billy Clapham (below).
Billy 20, beat over 750 other entries with his image of a blackbird in his Lincolnshire back garden. The judges felt the photo cleverly expressed how garden birds have come to share our homes with us, fitting this year's theme of 'home, habitat and shelter'.
Judge Tim Harris, from Nature Picture Library, said: 'Billy's image of a female blackbird in a suburban garden captures a familiar subject in a bold and fresh way. Gardens provide valuable habitat for wildlife in an increasingly urbanised world, and this delightful image shows that it isn't necessary to travel to remote and inaccessible places to photograph interesting animal behaviour.'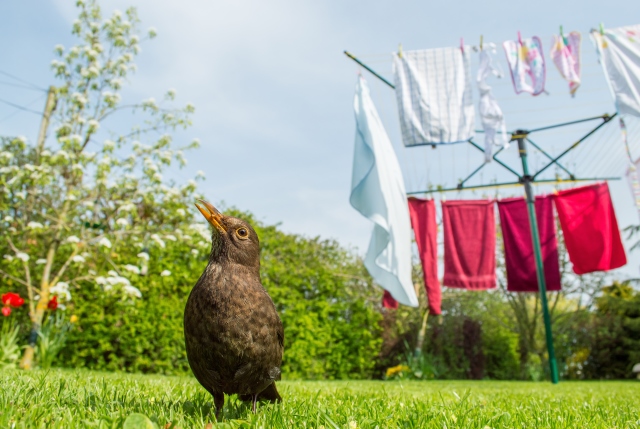 The award for Young Photographer of the Year went to Nagarjun Ram, from India, for his picture 'Courage Doesn't Always Roar', of a Leopard looking at him from a tree in Karantaka, India.
Judge Tim Harris, from Nature Picture Library, said: "The picture's lighting and eye-contact made us feel like we were experiencing a moment in the life of the animal."
As part of the Book Awards, the award for best general biology book recognises accessible, engaging and informative life sciences books written for a non-specialist audience. The winning book was Feral, by environmentalist and Guardian columnist George Monbiot.
George said, "I'm delighted and greatly honoured to win this award. I hope that it will encourage people to read the book and take an interest in the astonishing and wonderful findings in ecology it discusses, and the fascinating prospect of rewilding. Many thanks to the Society of Biology and the judges for this support."
Dr William Marshall, Fellow of the Society of Biology and chair of the judging panel, said Feral was an "important and captivating book concerning humanity's stewardship of the earth".
"It should be read by amateur and professional biologists alike and will strike a chord with anyone who is concerned about the impact of mankind's ever increasing demands on our natural capital. The creation of powerful images makes the reader feel involved in the story."
Primer to the Immune Response by Tak W Mak, Mary Saunders and Bradley Jett was named best undergraduate textbook and Pheromones and Animal Behaviour, by Tristram D Wyatt, was named best postgraduate textbook.
In the Science Communication Awards section, Kate McAlllister took the New Researcher award for her diverse public engagement work that included running weekend residential neuroscience courses with a diverse audience, including dementia patients.
In the established researcher category, Dr Nicola Hemmings took the award for her work which asked 'what does it really means to be a scientist?' which she hoped would inspire the next generation of biologists.
Awards were also given out for the best BioArtAttack, the Society's newest competition that encourages children to create works of art with a biological theme. The Cefnllys Science Club won the Under 11s category with their stop-motion video on how bees make honey from nectar, and Fatema Mohsen won both the 11-18s Award and the People's Choice Award for her intricate clay dissection of a rat.