Prospective Students
Accreditation can help you, as someone who is considering a career in the biosciences, make decisions about which degree programme will suit your chosen career. Working with experts from universities and employers we assess degree programmes to make sure you receive up-to-date knowledge in the right learning, support and teaching environments.
Also check out our career resources which have loads of advice about going to university, gaining experience, and job hunting in the biosciences sector.
Degree Accreditation
Degree Accreditation tends to be awarded to 3 year (4 year in Scotland) BSc (Hons) programmes. By studying a degree that has been awarded Degree Accreditation by the RSB you will: conduct a final year project, develop transferable skills, gain a solid foundation in maths, statistics, chemistry and physics, and gain the specific knowledge appropriate to the degree title.
Advanced Degree Accreditation
If you're thinking of entering a career in research then you might want to consider studying a degree with Advanced Degree Accreditation, which will give you the opportunity to conduct your own research project in a working environment. This experience will typically be six months to a year, often as a year in industry, or an integrated master's year; hence Advanced Accreditation is generally awarded to Integrated Masters programmes and BSc (Hons) programmes with years in industry.
How to Spot a Degree with RSB Accreditation
Visit our page listing all of the degree programmes with any form of accreditation
Look out for our logo on university websites and prospectuses: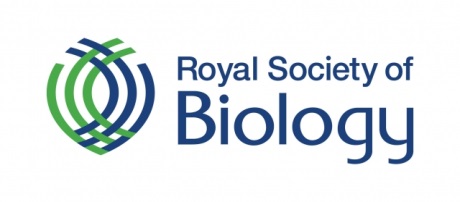 Sometimes a course might not show our logo but you might see the following statement: "This programme has been accredited by the Royal Society of Biology..."
Check Key Information Sets (KIS) - a new way to help you compare and choose undergraduate courses, they may also include a similar statement about accredited courses.
Membership
If you go on to graduate from an accredited degree programme you are entitled to one year's free membership to the Royal Society of Biology – for more details see below.
Current Students and Graduates of Accredited Programmes
Accreditation is one way of showing employers you have the knowledge and skills that they are looking for. The Accreditation Programme has established a profile of skills that employers can recognise in graduates. Studying a degree that has been awarded Accreditation by the Royal Society of Biology has the potential benefits of greater employability prospects and enhanced competitiveness in a crowded global jobs market.
If you're not sure if your degree has been awarded Accreditation, check our list of all accredited programmes.
Membership
Once you graduate from any of the accredited degrees, you are entitled to one year's membership as an Associate Member of the Royal Society of Biology (AMRSB ). This will open up networks at a crucial time when applying for jobs and through membership you will:
show you have the skill and experience many employers are looking for
maintain those skills through our continuing professional development programme and work towards gaining professional registration
keep up to date with the sector through our newsletters and e-bulletins, and receive a free subscription to The Biologist , our award-winning magazine
find biology events and network with professionals in your area through our branches
save money through discounts for life science titles from selected publishers and discounted professional development courses
If you study and graduate from an Advanced Accredited degree, you will be able to become a Member of the Royal Society of Biology (MRSB) after only two further years of work or professional practice, rather than the usual three.
Employability
The Accreditation scheme has established a profile of skills that bioscience employers will be able to recognise in graduates from accredited degrees. These skills include:
Technical skills and proven experience of the practical environment, including independent research and critical thinking
Analytical and problem solving skills; including data handling and interpretation, and effective use of statistics
An understanding of physics, maths, and chemistry in a biological context
The capacity for independent study
Effective communication to both specialist and non-specialist audiences
A critical awareness of developments in your field of study
Make sure you state on your CV that your degree has been awarded Accreditation by the Royal Society of Biology.

Top graduates from a University with Accredited Degrees will be invited to our Degree Accreditation Awards Ceremony which will be an opportunity to network with academics, leaders and decision makers from industry and government, from across the UK.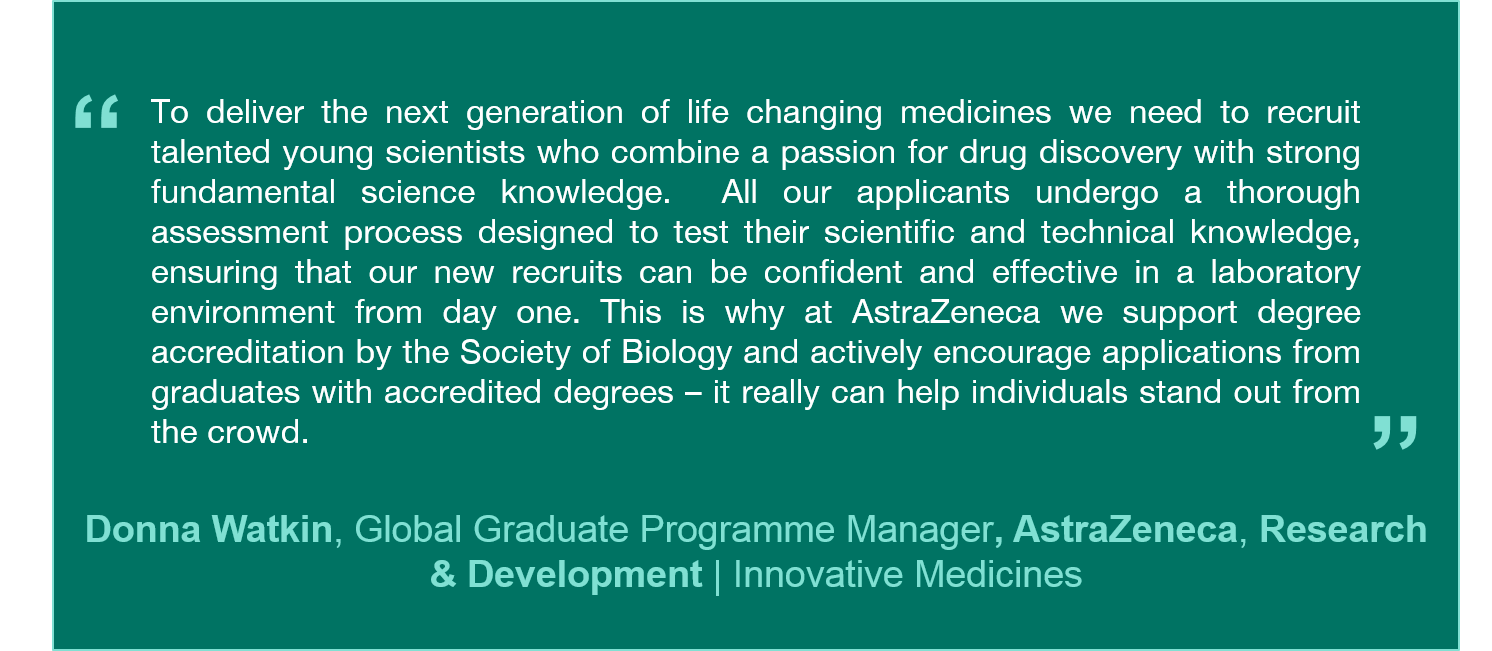 Remember
The Accreditation Programme is an optional scheme run by the RSB. This means that some UK undergraduate courses aren't accredited even if they meet the criteria. There are many excellent degree programmes delivered by UK universities which do not have advanced accreditation.
Supporters of Accreditation