News
RSB on the 2021 Budget: R&D investment still needs to grow
Today saw Chancellor Rt Hon Rishi Sunak MP deliver the 2021 Budget, which he said will prepare the country for a post pandemic "age of optimism."
Sunak announced that by the end of this parliament, spending on R&D will be up 50% to £20bn a year, and to reach £22bn in 2026-27. This is a slower trajectory to the original £22bn target.
Sunak also pledged to meet the full cost of associating with Horizon Europe when this becomes a possibility, establish the new Advanced Research and Invention Agency, strengthen our focus on late-stage innovation, and double Innovate UK's annual core budget to £1bn.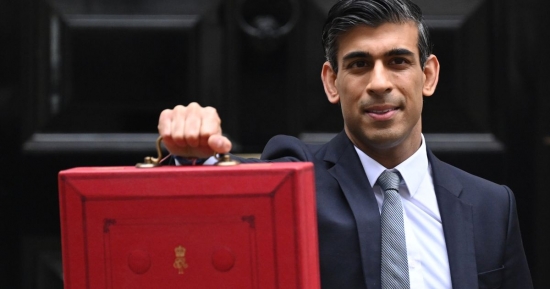 Dr Mark Downs CSci FRSB, chief executive of the RSB, commented on today's announcements: "Funding for science, engineering and technology in this budget contains a welcome increase in support, but it remains behind the trajectory needed to maintain steady growth towards the widely agreed aim of 2.4% of GDP invested in R&D.
"We urge the Government to accelerate towards additional investment in science, which will also encourage and lead to greater private sector investment.
"We will also be hoping to see that any increases in departmental budgets add support to their R&D budgets which are a vital part of policy development.
"These important components of the R&D landscape need support, as well as the important budget for UK Research and Innovation.
"As a successful science nation we absolutely must find new ways to enhance research and application opportunities and do justice to the potential of our talented workforce and students.
"We are faced by huge challenges ahead from preserving health and biodiversity, to opportunities to make life better through innovation and conservation.
"UK bioscience has already brought enormous value, health and wealth to our society here and worldwide, and has enriched all our lives by building knowledge and shining a light on the sheer wonder of life.
"Investment in UK bioscientists and infrastructure through expanded investment in science research and innovation is a clear way to accelerate recovery from the pandemic and protect against climate change.
"We will to look at the budget detail as it emerges to understand what it will mean, and continue to make the case to secure the investment and regulation that will build better outcomes sooner."
You can read the letter the RSB sent to the Chancellor ahead of the Budget announcement, calling for a continuation of the investment target for 2.4%, here.