Biology Curriculum Committee
Our purpose is to ensure the biology curriculum at all educational stages is as relevant as possible and prepares students for their next steps in life – whether they go on to study biology at university, use biology in a related career or use their biology knowledge as non-scientist citizens of the 21st century.
The Curriculum Committee's terms of reference are to:
develop the Society's content criteria for biology qualifications
consider and provide guidance and information on appropriate assessment models for biology qualifications
advise on the Society's responses to external consultations on curriculum, qualification and assessment matters
advise on the biology content of related science qualifications
advise the Society's ETP Committee on any matters associated with the biology curriculum
Past Working Groups:
The Curriculum Committee received valuable input from supporting advisory and working groups. This included a primary working group composed of primary specialists to focus on ages 3-11 and a student curriculum committee to ensure student voice was heard.
Past Events:
In 2016 the committee conducted an investigation into the student experience of post 16 biology in schools and colleges by surveying undergraduate students. Our post 16 survey page has details about the survey and its findings.
In July 2016 the committee hosted its first event which focused on the transition from schools to higher education.
Members of the Biology Curriculum Committee
Past Members of Curriculum Committee:
Professor Libby John FRSB (previous chair)
Professor Berry Billingsley
Dr Mike Cassidy MRSB
Dr Nick Dixon
Professor Stuart Ferguson
Ann Fullick MRSB
Beverly Ann Goodger MRSB
Dr Dawn Hawkins
Dr Mark Kerrigan FRSB
Dr Jennifer Koenig
Professor Mariann Rand-Weaver FRSB
Dr Alistair Moore MRSB
Rev Professor Michael Reiss CBiol FRSB
Elana Segalini-Bower MRSB
Observers
Arianne Matlin MRSB
Lauren McLeod MRSB
Hannah Lings MRSB
Shabana Brightley MRSB
---

Jeremy Pritchard is a senior lecturer in biology. His research at Birmingham University focuses on plants and aphids and he has previously researched plant interactions with their environment in the USA, New Zealand and Europe. Jeremy is also actively involved in diverse teaching, covering topics from field biology and ecology through plant biology to evolution.
Jeremy is involved in communicating science and evolution to schools and the public, and has developed resources to help educators and learners at all levels. He is director of education for the college of life and environmental sciences at the University of Birmingham and chairs the Royal Society of Biology Education Training and Policy (ETP) committee.
He speaks on outreach and public understanding of science policy issues nationally (e.g. ASE, BSF, Wellcome Trust Science Engagement) and has a strong interest in developing policy collaborations with other learned societies internationally, acting as consultant on a range of teaching and education issues.
Within the School of Biosciences Jeremy is an admissions tutor for biology and runs a range of schools liaison activities from years 5 – 13 and CPD for teachers, aiming to help public understanding of science and also facilitate progression across the secondary – tertiary boundary.
---
Andrew Chandler-Grevatt is a Senior Lecturer in Science Education at the University of Brighton. He has a degree in Biological Sciences and an MSc in Crop Production in the Changing Environment. He then became a secondary school Science teacher for just over a decade, eventually specialising in formative assessment of Science. Andy completed his doctorate in 2010 on formative assessment in Key Stage 3 Science. Since then Andy has been working in Initial Teacher Education, and has become an author and editor for secondary school Science materials.
He is also the curriculum editor for Smart Activate by Oxford University Press. Andy has been on committees for Ofsted Science Curriculum, Oxford Curriculum Group and the Association for Science Education 11-19 Committee and is a Chartered Science Teacher (CSciTeach). He has also worked on assessment projects overseas including Canada, Kazakhstan and China.
Andy has a passion for learning and teaching about the organisms that live in moss and uses 'Moss Safari' as a vehicle for outreach education to primary and secondary schools, as well as for trainee teachers, experienced teachers and science technicians.
---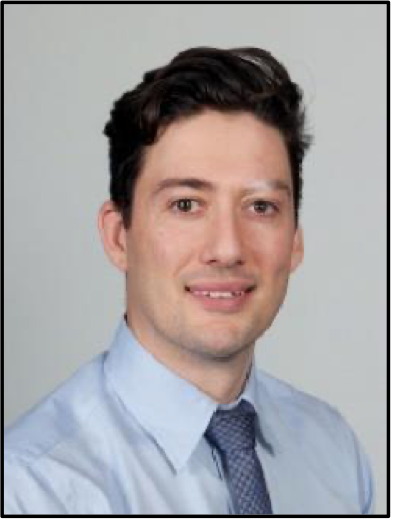 Liam Cini O'Dwyer
has been teaching Biology and Science for 20 years at secondary school level. He currently teaches at The Grey Coat Hospital School in Westminster, London. He is excited by how the current technological revolution has led to a renaissance in biology. New discovers and insights in biological research in recent years have resulted in fascinating opportunities to bring into the classroom and inspire the next generation.
Liam recently completed a Science, Technology, Engineering and Mathematics Education master's degree at King's College London (KCL). He has subsequently begun a doctoral research degree at KCL, building on findings from the STEM Education masters. His PhD is exploring issues of inclusion and exclusion in science education at secondary school level, using LGBTI+ perspectives. Liam is also a passionate advocate of diversity and inclusion in schools, making sure that the voices of the most marginalised are heard. He believes that the only way to solve the myriad of 21st century problems that we face is to have a diverse and inclusive STEM workforce.
---
Kathy Freeston has been teaching for 20 years and is currently the lead teacher for A level at East Leake Academy in Nottinghamshire. She brings her intrinsic enthusiasm for biology to this role and is motivated by succeeding in getting students excited about the complexities of the natural world. As part of the team behind @ChatBiology on Twitter Kathy brings current biological news stories to her classroom and the wider teaching community to enable students to step into the shoes of a biologist so they can really understand how science develops because of collaborative research. Kathy enjoys tackling misconceptions and creating innovative methods and models to unpick these and build a depth of understanding. Alongside her interest in the substantive knowledge of biology Kathy allows her teaching to be guided by the science of learning and the research into cognitive load.
---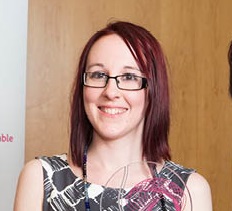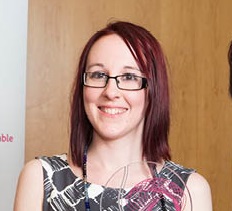 Kathryn Horan is a Chartered Science Teacher (CSciTeach) with eleven years experience, currently working at Pudsey Waterloo Primary School in Leeds. She is also an independent primary science education consultant with extensive experience facilitating teacher training, including for ITT, and directly supporting teachers and senior leadership teams. In recent years, Kathryn's particular interests include links between science and literacy teaching and developing a love of and respect for the natural environment in pupils.
Kathryn is a college fellow of the Primary Science Teacher Trust and an active member of the Association for Science Education, currently in role as the chair of the Yorkshire and Humber Regional ASE Committee. She is an assessment specialist for Cambridge Assessment International Education and also works as a Primary Science Quality Mark Hub Leader, supporting schools through the developmental PSQM process.
---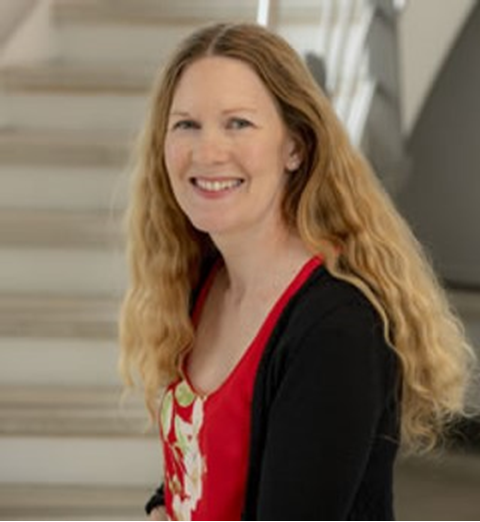 Carys Hughes is a Senior Teaching Fellow in the Southampton Education School (University of Southampton). She has a degree in Animal Science and a PhD in Equine Behaviour. Subsequently she trained as a secondary school Science teacher, teaching in a variety of schools for 10 years. During her secondary school teaching career she was a Head of Science and specialised in teaching science to pupils with SpLD. Following this Carys started working at the University of Southampton, leading on projects providing professional development for STEM teachers across the South Coast of England and then became a tutor on the PGCE Science programme. She is also a member of BERG and has an interest in environmental education research.
---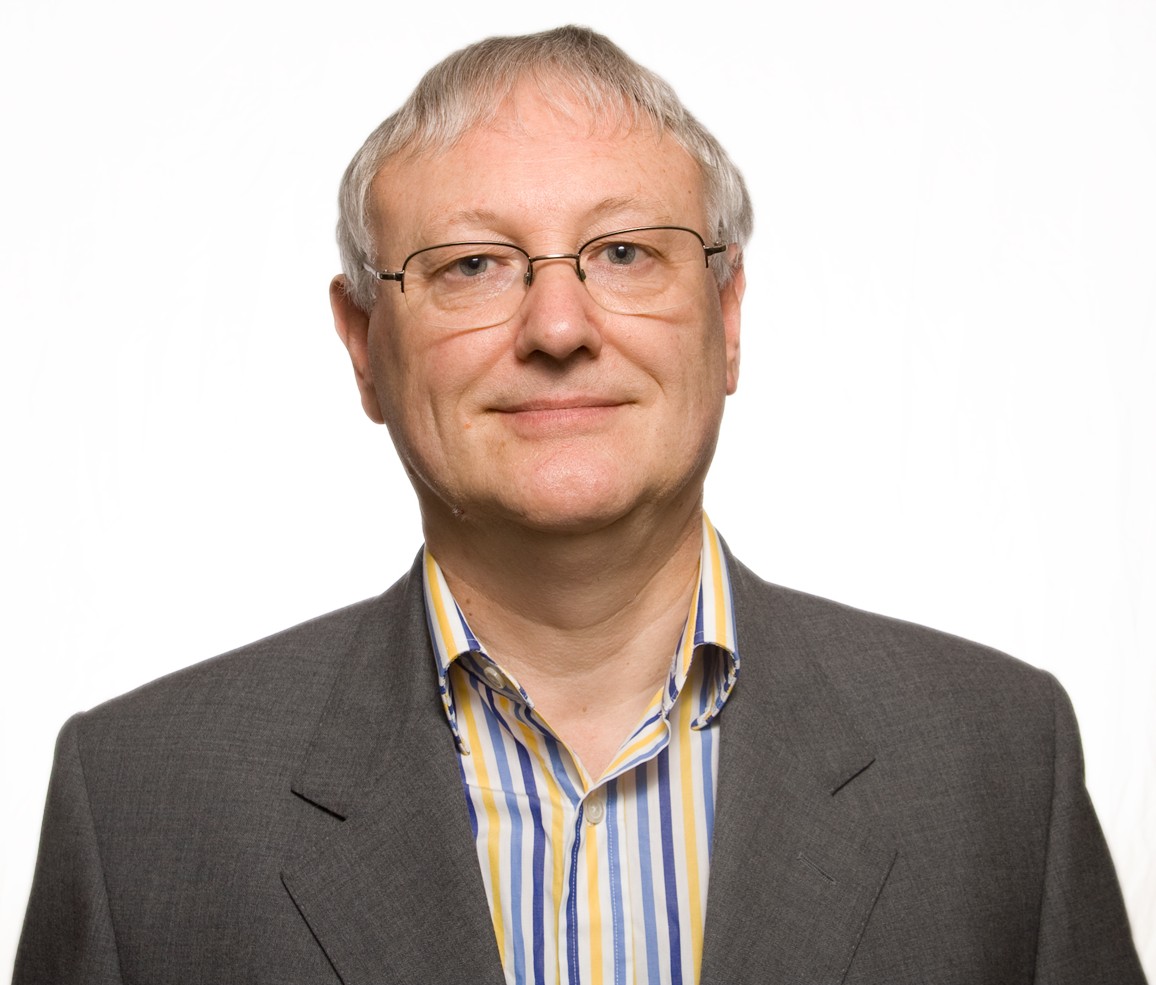 Neil Ingram is a senior lecturer in science education at the University of Bristol. He is the senior biologist on the initial teacher training course. He has a PhD in quantitative genetics from the University of Birmingham and teaches on a Master's level Unit on Genes, Education and Society in the School of Education in the University of Bristol . He writes textbooks and is an examiner for A-level Biology. He is involved in the Epigenetics: Environment, Embodiment and Equality (E4) project, funded by the ESRC and BBSRC.
---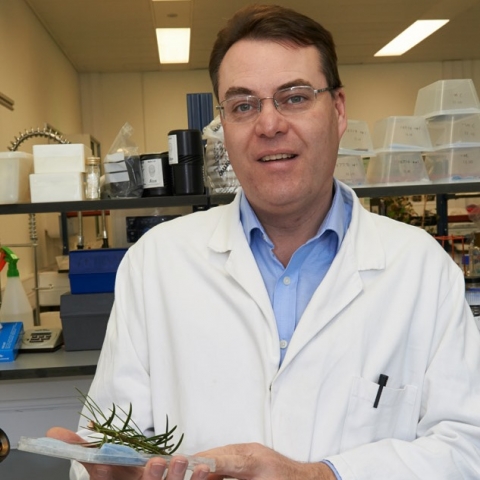 Charles Lane is a consultant plant pathologist and citizen scientist working at Fera Science Ltd, York. he is working on 'Inspiring the next generation of plant health scientists' on behalf of Defra and the Government Office of Science.
Charles has been involved with Science and Plants for Schools (SAPS) and the Gatsby plant sciences summer school for over 10 years and has been working with the University of York science education group developing resources for GCSE and A-level for communicable plant diseases.
Charles has over 25 years experience of working with government, ngos, industry and more recently citizens concerning tree health and plant biosecurity.He is a scientific advisor for Tree Health Citizen Science Projects such as OPAL, Observatree and the International Plant Sentinel Network. He has been working to develop the new plant health professionals register, and is a RSB senior plant health professional, Arboricultural Association technician and elected Young Mushroom Scientist of the Year in 1993!
Charles is a director of NYBEB involved Business Education Partnership Development in the North and Yorkshire and a member the local LEP Skills Panel.
---

Joy Parvin has been the director of the Centre for Industry Education for eight years, and before that was primary projects manager for twelve years. She has created or edited over 30 primary science resources including interactive websites for pupils and teachers; written research and evaluation reports and published papers on primary and transition-to-secondary projects; and given presentations at science education and industry conferences in the UK and abroad (including China, India, USA and various countries in Europe). Joy has developed and delivered a wide range of primary science CPD courses in the UK and overseas, varying in duration from twilight sessions to 9 day (year-long) courses and been responsible for the associated Masters accreditation. Joy oversees a team of primary and secondary specialists, and is responsible for the design and delivery of all CIEC projects, ranging from translating cutting edge science research in to primary and secondary science activities, to supporting teachers with understanding, leading and assessing science in primary schools, and making credible links with science industries and related careers. Key projects Joy has developed are Children Challenging Industry (funded by government, education and industry sources), the Primary Science Enhancement Programme (funded by the Gatsby Foundation) and Discussions in Primary Science, (funded by the AstraZeneca Science Teaching Trust).
---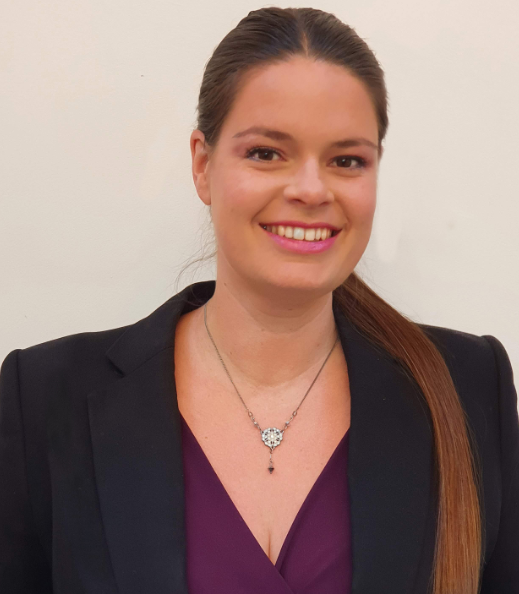 Claire Pike is Deputy Dean (Education) for the Faculty of Science and Engineering at Anglia Ruskin University. In this role, she oversees curriculum development, academic quality, student achievement and the student experience across a wide range of STEM courses and disciplines. She is passionate about the power of education to positively transform people's lives.
Claire read Natural Sciences at the University of Cambridge, progressing to the MSci in Biochemistry and then a PhD in the field of epigenetics and transcriptional control at the Gurdon Institute. She completed a postdoctoral Research Associateship at the Hutchison/MRC Research Centre, focussing on the genetics and genomics of breast cancer.
Alongside her research work, Claire has taught for 15 years at the University of Cambridge, supervising undergraduates in the Biological Natural Sciences Tripos, directing final-year project students in the Department of Pathology, and acting as a Director of Studies for Magdalene College. She has lectured on a broad range of biomedical sciences topics in London and at Anglia Ruskin, supervises PhD students in cognate disciplines, and has played a key part in writing new degree courses, which were successful accredited. Claire is a Principal Fellow of the Higher Education Academy, and a member of the Executive Committee of the Heads of University Sciences of Biomedical Sciences.
---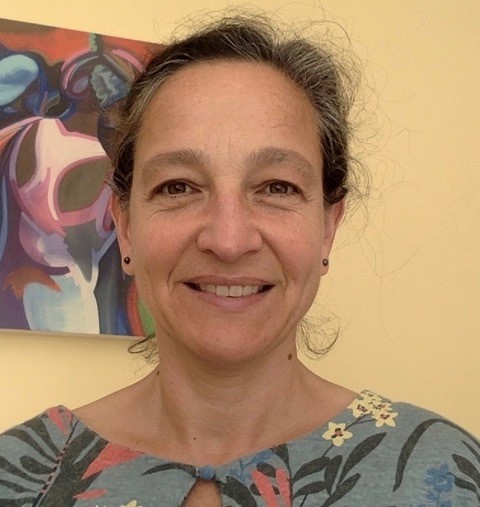 Natalie Vlachakis is a Curriculum Support Manager in science with the awarding body AQA. Prior to that, she was a science teacher for 12 years and most recently Head of Biology at an Oxfordshire comprehensive school. Her teaching experience spans comprehensive and private schools in the UK, as well as international schools in South Africa and Abu Dhabi. Natalie is interested in equity in science education, and practical strategies that increase science capital for all students. She studied Biochemistry followed by an MSc in Crystallography at Wits University (South Africa) and a PhD in Structural Genomics at Sussex University.
---
Helen Watson
is Associate Professor for Bioscience Education at the University of Plymouth. Helen is a biochemist by background and now works in an education-focused role. She is active in educational research, with interests in transferable skills education and EDI. She has published work on how best to embed transferable skills training (especially teamwork) into higher education curricula. She has also led local and national initiatives to promote EDI, in particular how higher education institutions can make positive, tangible changes to culture.
Helen is chairing the current review of the QAA Biosciences Benchmark Statement and also chairs the Biochemical Society's Education, Training and Public Engagement Committee.
In her role at Plymouth, Helen teaches bioscience subjects to medical, dental and other health professions students. She is active in curriculum design, especially around transferable skills education and embedding EDI into the curriculum. She has a strong and long-standing interest in widening participation in higher education and co-leads this for the Medical School. She chairs the Schools of Medicine, Dentistry and Biomedical Science Athena Swan self-assessment team (SAT) and recently led this team through a successful Silver Athena Swan application, awarded by Advance HE in March 2022. She also co-chairs the University Athena Swan SAT.
---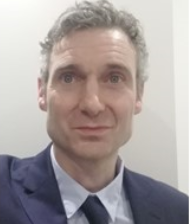 Jonathan Weston
is Head of Biology at Regent House School, a co- educational grammar school in County Down, Northern Ireland.
His interests include delivering a modern and engaging Biology curriculum to secondary pupils.
Jonathan's earlier career involved a PhD in viral gene expression along with a number of postdoctoral positions including the Yeast Genome Project; the Biology Department at Imperial College London and eight years at Queens University Belfast, Department of Veterinary Sciences, working on the molecular characterization of a number of novel animal viruses.
---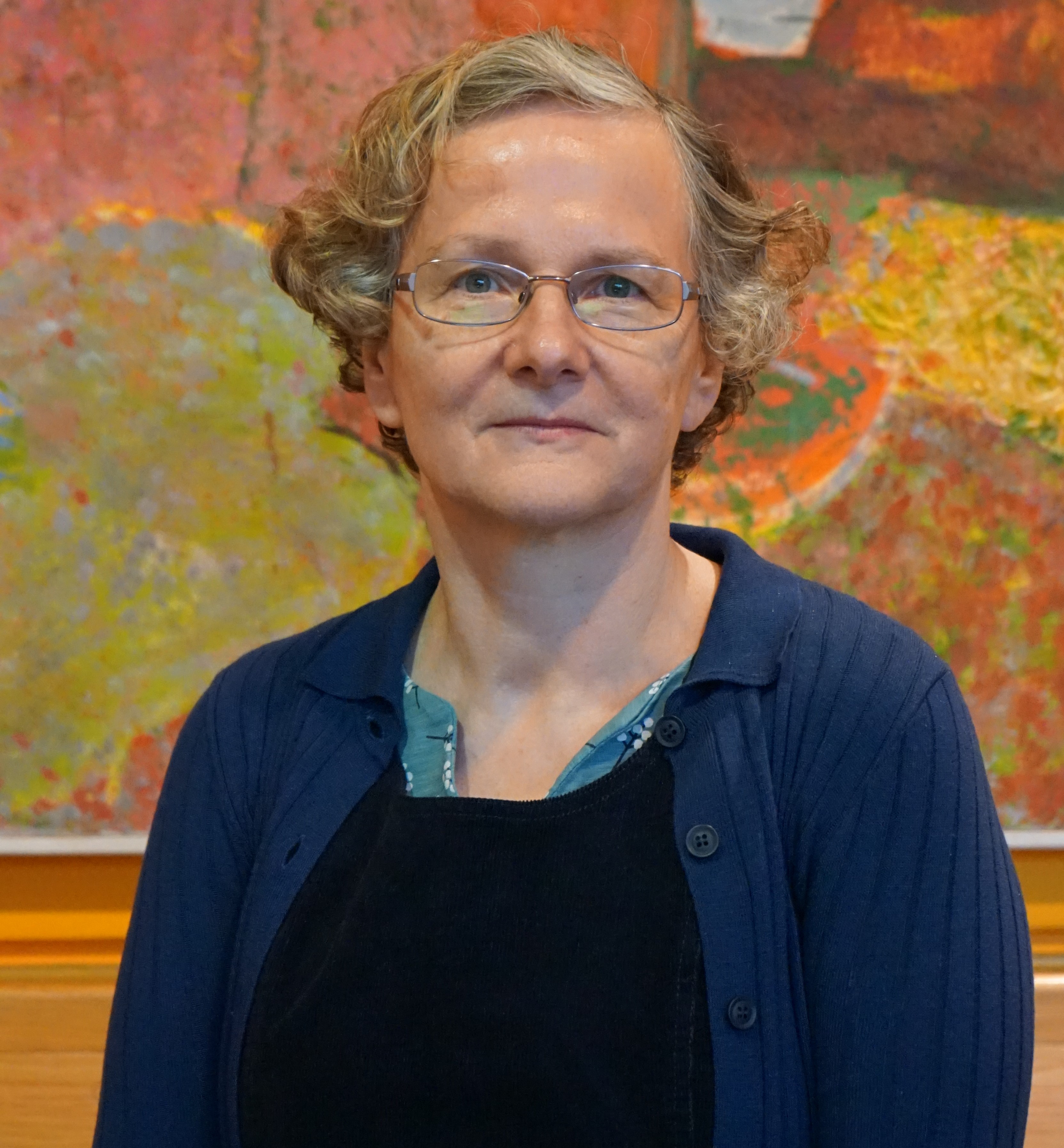 Bethan Wood
is a Professor of Ecology at the
University of Glasgow
, based at their Dumfries Campus.
With an undergraduate degree in Zoology, a MSc in Ecology and a PhD in Agriculture, Bethan created the BSc Environmental Science and Sustainability degree at the University which she led for several years. Before joining the University, she was a secondary teacher of biology and science at a local all-through school in Dumfries and Galloway.
Bethan supervises Masters and Doctoral students at Glasgow; her most recent PhD student examined the Scottish secondary curriculum and opportunities for agricultural experiences.
Bethan is a Fellow of the Royal Society of Biology and the Linnean Society and is a Principal Fellow of the Higher Education Academy. She is an experienced External Examiner and has been a panel member on many Periodic Subject Reviews in various Universities. Bethan has also been on the Advisory Panels for two Subject Benchmark Statements.
---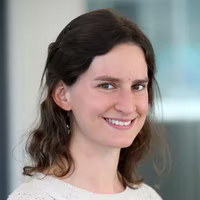 Helen Woodfield is a Teaching and Scholarship lecturer in plant sciences at Cardiff University. She is active in a diverse range of teaching, including organic chemistry, plant biology and microbiology. Helen is an experienced admissions tutor for all biosciences courses and is the year one lead for the School of Biosciences, Cardiff University. In recent years, Helen has become particularly interested in student transition into and through university. In addition to teaching, she is involved in communicating science via outreach work at public events and schools.
Helen read Natural Sciences at the University of Cambridge, and has a research background in photosynthesis (PhD, University of Cambridge) and lipid biochemistry (postdoctoral research, Cardiff University).