Early Career Lecturers in Bioscience

The Early Career Lecturers in Biosciences (ECLBio) is an advisory group to the Heads of University Biosciences (HUBS). The group feeds in the views of early career staff to HUBS and the Royal Society of Biology activities.
Follow us on twitter @ECL_HUBS
The ECLBio terms of reference are to:
Highlight the key issues facing early career lecturers.
Facilitate a network for early career lecturers to discuss and debate these issues.
Run targeted events to provide support for early career lecturers and post-docs moving into lecturer positions.
Provide support for early career lecturers to develop their subject-specific and pedagogical knowledge.
Feedback to HUBS on discussions and initiatives developed by the group.
Members of ECLBio
Dr Cristina Sisu MRSB (Chair)
Dr Sharon Williams (Deputy Chair)
Dr Natalie Riddell (Secretary)
Dr Graham Wright MRSB
Dr Dom Henri MRSB
Dr Tom Butts
Dr Beth Lawry MRSB
Dr Andrew Holding MRSB
Dr Kirsty McIntyre
---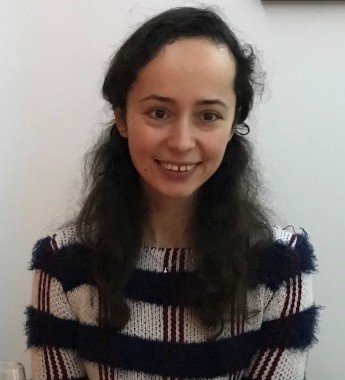 Cristina Sisu joined Brunel University as lecturer in genomic data analysis in April 2017. Prior to that, she studied chemical engineering first at University "Politehnica" Bucharest and then at University "Politehnica" Timisoara in Romania, followed by an MSc in molecular sciences at Wagennigen University, The Netherlands, and a PhD in bioinformatics at University of Cambridge.
After exploring the European educational and research environment, she moved to the USA as a post-doc at Yale University in the lab of Mark Gerstein. Currently, her research focuses on the study of pseudogenes from both an evolutionary perspective but also as key players in various diseases. Cristina also is involved in developing new bioinformatics teaching material for the life science students at Brunel.involved in the organisation and delivery of various events.
---
Sharon Williams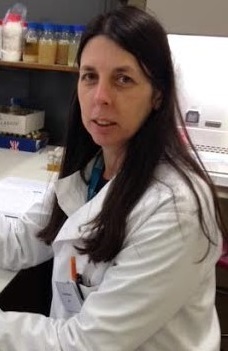 joined Coventry University as a lecturer in the school of life sciences in November 2014. She worked as a post doctorate research fellow in both the chemistry and the biology departments of Warwick University for 8 years. Her research focuses on the biophysics and biochemistry of proteins, and understanding the mechanisms of enzymes.
Sharon has a wide range of depth and experience in molecular biology, biochemistry, and chemistry. Sharon is also very interested in applications for industrial biotechnology that could be developed and characterize novel bioproducts obtained by enzymatic oxidation of lignin. Her other interest is the twin-arginine translocation, or Tat pathway. One of the interests is development of drug targets. Sharon is a member of the Biochemical Society, RSC and is involved in many outreach activities for schools. She also loves traveling and adventuring with the family.
---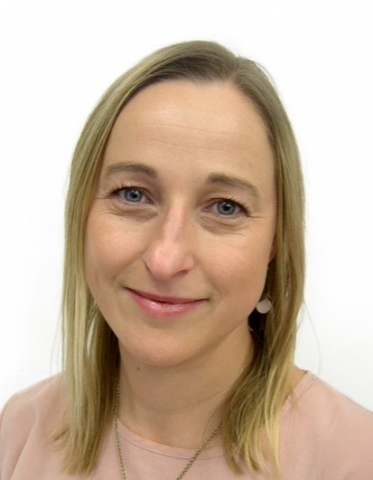 Natalie Riddell a Lecturer in Immunology and Ageing at the University of Surrey. She obtained a BSc in biomedical sciences from the University of Kent before completing a PhD in psycho-neuro-immunology at the University of Birmingham. In 2010, she moved to UCL where she undertook post-doctoral research studying T cell senescence in the division of infection and immunity. Natalie's research focuses on endocrine regulation and age-related changes in immune function, with a particular focus on hormonal regulation of immunosenescence and immunometabolism. Natalie is also involved in teaching undergraduate and postgraduate immunology. She is passionate about outreach and public engagement and has been involved in the organisation and delivery of various events.
---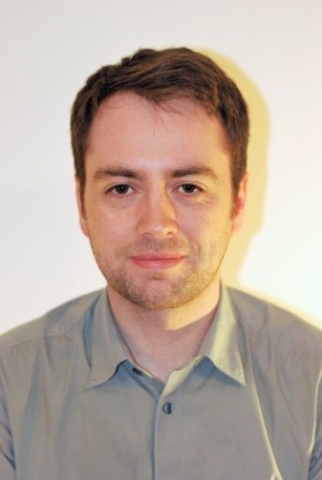 Graham Wright obtained a BSc in immunology from the University of Glasgow and went on to do his PhD at the department of immunology at University College London. He stayed at UCL, moving to the Centre for Rheumatology Research, for a post-doc and later for an Arthritis Research UK fellowship.
Graham moved to Edinburgh Napier University in 2015 where he took up a lecturer position. He teaches undergraduate and masters immunology and is responsible for the post-graduate research modules. Graham has a small but active research group working on immune tolerance and gene-therapy-based cures for autoimmune diseases, particularly rheumatoid arthritis and multiple sclerosis.
---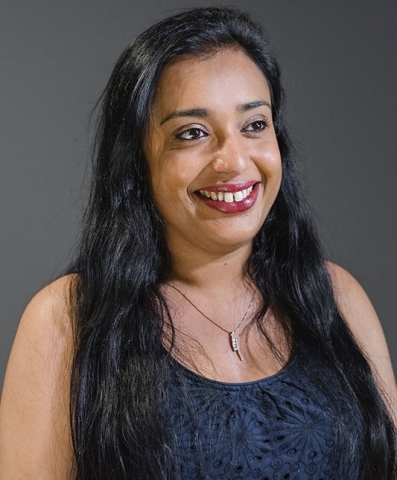 Prachi Stafford joined the department of biosciences and chemistry at the Sheffield Hallam University in February 2015 to take up a lectureship in biological sciences. Prior to that, she graduated with a BSc in pharmacology at the University of Sheffield followed by a masters in Research (MRes) in biomolecular science at the University of York. Prachi gained her PhD at the University of Cambridge (dept. of haematology). After a brief spell at Medimmune as a research scientist working with phage display technology, she returned to academia as a post-doctoral research associate at the school of clinical dentistry, University of Sheffield. This was then followed by a Discipline Hopping Fellowship at the University of Sheffield (chemical and biological engineering department) before her appointment at Sheffield Hallam University.
Prachi now teaches on a range of courses at undergraduate level (biology, biomedical sciences, human biology, nursing) as well as at masters' level where she leads one of the modules. Her research interest focus on the interactions of oral pathogens with host cells and how these can impact on systemic disease such as cardiovascular disease. Prachi is particularly interested in elucidating the molecular basis underlying these interactions and the resulting effects on host cellular functions. She has also been involved in a range of outreach activities.
---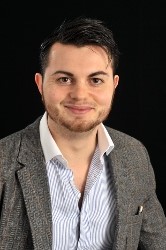 Dom Henri studied BSc biology (com. 2009) and an MSc(Res) (com. 2010) in lichen physiology at Durham before reading for a PhD at Exeter in behaviour and population dynamics of parasitoid wasps (com. 2014). During his PhD, Dom took a short break to work as an interim lecturer in ecology (for one semester), which solidified his passion for higher education. Dom decided that he wanted to be a teaching and scholarship lecturer, and managed to take his first lectureship at the University of Hull in November 2014.
Dom is currently the director of the zoology programme, and an active researcher of the development of learner autonomy in higher education. His research is focused on anthropogenic impact on foraging behaviour and invertebrate community composition.
---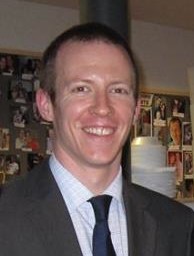 Tom Butts is the programme director for the anatomy and human biology degree at the University of Liverpool. He read cell biology at Durham, and then did a PhD in evo-devo in Oxford, before moving to KCL to do a couple of postdocs on brain development and evolution. In 2014 Tom got his first academic post at QMUL on the Nanchang Joint Programme in China, before moving to Liverpool last summer. His lab is part of the developmental stem cell group in the department of physiology at Liverpool, and they work on the development and evolution of the brain, particularly in relation to the cerebellum.
---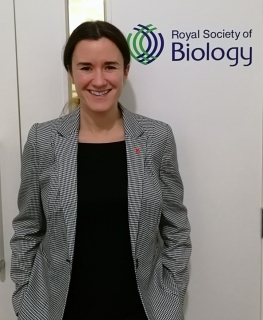 Beth Lawry is a lecturer in the School of Biomedical, Nutritional and Sport Sciences at Newcastle University, also supporting students to find year-long and summer placements. Beth originally joined the school as a teaching fellow in 2017 and has since led several modules including first year practical skills, microbiology and immunology, study abroad year, and science communication. Prior to this position Beth was a Research Associate at Newcastle University working on novel biomarkers and vaccine targets for pathogenic bacteria.
Beth's PhD was on diagnostic biomarkers for Clostridium difficile and she also completed an MRes in Medical Microbiology at Newcastle University in 2012. Beth's science career began with a BSc in Applied Biology from Northumbria University, graduating in 2006, before working as a biology technician, and upon returning from working abroad, a microbiology technician. Beth is keen to increase opportunities for students from all backgrounds and performs pedagogical research in working with students as collaborators.
---

Andrew Holding is a cancer-focused academic and award-winning science communicator.
Andrew obtained an MChem from the Unversity of Oxford, before moving to the University of Cambridge to study antimicrobial resistance as part of his PhD. In 2009 and was awarded a Career Development Fellowship at the MRC Laboratory of Molecular Biology and then finally completed his transition to biology in 2013 by joining the lab of Florian Markowetz at the Cancer Research UK Cambridge Institute. Here he established and led an experimental team focused on understanding the molecular drivers of breast cancer. He held this position alongside a Turing Fellowship at the Alan Turing Insitute where he developed ideas for applying machine learning to biological questions.
In 2019, Andrew joined the University of York and now leads a research group. Together they look to understand the impact of steroid hormones on cancer patients. The research is hugely important because steroid hormones, like estrogen and cortisol, are produced naturally by the body. These steroids can drive cancer tumour growth and are an essential medication to treat the symptoms of cancer.
Andrew has a passion for public engagement. He loves to share what he has learnt from his experiences and continues to work closely with many organisations across the UK to help them develop their events.
---

Kirsty McIntyre completed her PhD in the Maternal and Fetal Health Research Centre at The University of Manchester in 2018. Her work focussed on understanding how a poorly functioning placenta can lead to small and unwell babies (fetal growth restriction).
Kirsty was previously a research and teaching assistant at Murdoch University in Perth, Australia following completion of her BSc studies in Biomedical science at Edinburgh Napier University in 2012, which included a semester of study at The University of Vermont, USA.
Kirsty is currently a lecturer in the School of Medicine at the University of Glasgow. In addition to her teaching, Kirsty is an active researcher of medical education, and continues to lead the award-winning public engagement project Have You Heard? which aims to tackle the haze around science stories in the news.
---