For some members, Career Timelines are available. These have been extracted from Recognising Teachers in the Life Sciences, a fantastic publication by The Physiological Society that was developed in collaboration with the Academy of Medical Sciences, Royal Society of Biology and HUBS.
Chair
Secretary
Professor Janey Henderson CBiol FRSB
Treasurer
Members
Professor Hilary MacQueen FRSB - Career Timeline
Professor Julia Buckingham FRSB
Professor Jonathan Green MRSB - Career Timeline
Professor Jonathan Scott CBiol FRSB - Career Timeline
Professor Andrew Lawrence FRSB
Professor Julian Park - Career Timeline
Professor Graham Scott FRSB
Dr Angela Priestman
Secretariat
Eleanor Kirby-Green MRSB
Observers
Laura Bellingan FRSB
Sarah Dalmedo CSciTeach MRSB
---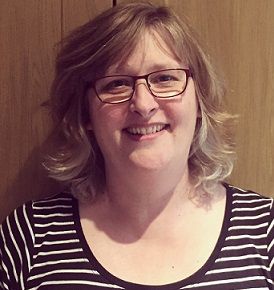 Dr Sandra Kirk is deputy dean for the school of science and technology, in addition to chairing the Collaboration and Partnerships Sub-Committee of the University Academic Standards and Quality Committee. Sandra is involved in cross-university research into internationalising the curriculum, and also participates in research into the effective use of technology in support of science laboratory teaching. Sandra has worked at Nottingham Trent University as lecturer/senior lecturer/principal lecturer/head of department and now deputy dean since 1989. Prior to that she carried out post-doctoral work on collagen genes at the University of Leicester in Dr Raymond Dalgleish's laboratory. Previously Sandra had completed her PhD and first post-doctoral position working on biochemical pharmacology of dopamine and muscarinic acetylcholine receptors at the University of Nottingham with Dr Philip Strange and Professor Tim Hawthorne.
---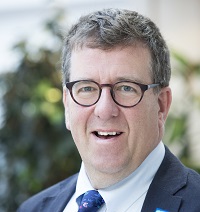 Professor Paul Lynch qualified as a botanist in 1983 from Liverpool University and continued his studies there being award a PhD in plant biotechnology in 1987. His first post-doctoral post was at the University of Nottingham joining the Prof Cocking's Plant Genetic Manipulation Group working on rice tissue culture and protoplast fusion, supported by the Farms of Texas Company. His subsequent post-doctoral position, still in Prof Cockings Group, was funded by the Rockefeller Foundation Rice Biotechnology Programme and focused on the genetic manipulation of rice and the assessment of transgenic rice plants. In 1993 he took up a lectureship in plant Biotechnology at the University of Derby, he was conferred as Professor of Plant Biotechnology in 2003 and is now head of the department of natural science in the College of Life and Natural Sciences.
When he initially moved to Derby Paul's research interests remained around genetic manipulation and the biosafety of GM Plants, but this evolved to a focus around the use of biotechnological approaches (cryopreservation) for the conservation of plant germplasm in collaboration with colleagues in the UK, Europe and Malaysia. He also has an interest in the bioavailability of toxic trace metals and micro-anionic nutrients in the environment. As a result of his interests in conservation in 2015 he was appointed as a trustee of Derbyshire Wildlife Trust.
---

Professor Janey Henderson studied at Aberdeen and Manchester Universities before gaining her PhD from Durham University, a CASE award with Rothamsted Experimental Station. Janey completed post-doctoral projects at Warwick, Oxford and Oxford Brookes Universities before taking up a career in academic leadership in higher education, holding positions as a head of department at Coventry University followed by an assistant dean position at Teesside University with responsibility for academic quality, learning and teaching. She is passionate about the student experience and has a wealth of experience in learning and teaching in higher education.
Janey has a longstanding record as an academic leader. Janey has a strong record in teaching and support of student learning, having taught at all levels from undergraduate to postgraduate with consistent, excellent feedback from students and peers. She was also awarded a vice chancellor's University Teaching Excellence Award for innovative teaching and assessment methods providing an enhanced student learning experience and has been recognised as a Principal Fellow of the Higher Education Academy. Janey has also supervised 16 doctoral research degree students to successful completion.
Janey has served as a member of several key national committees including those of the Royal Society of Biology. A former member of the Society's Education, Training and Policy Committee and Degree Accreditation Committee, Janey is currently a member of the CSciTeach Committee which assesses and elects university-level educators to the Royal Society of Biology CSciTeach register, and demonstrates her commitment to reward and recognise excellent teaching, a key issue across HE at the current time.
---

Professor Andrew Lawrence completed his degree at PhD at the University of Newcastle upon Tyne. His PhD research involved development of bioassays for hormones controlling the reproductive cycle of marine invertebrates. He then spent a few years working for an environmental NGO based in London, but with time spent working in the USA, Canada, Europe and Brazil. Following this Andrew returned to higher education as a lecturer then senior lecturer in marine biology at the University of Hull. Here his research expanded to cover various aspects of marine biodiversity conservation and ecotoxicology.
Before joining the team at the University of Chester, Andrew spent 5 years at the University of the West Indies in Trinidad and Tobago as professor of environmental biology. Here he developed a number of biodiversity conservation and sustainable development projects in marine and terrestrial environments.
Andrew has a broad background in undergraduate and postgraduate teaching in ecology, conservation and ecotoxicology. He currently teaches on a number of undergraduate and MSc courses.
---

Professor Jonathan Green is the deputy pro-vice-chancellor for education and the director of the teaching academy at the University of Birmingham, as well as being a member of the academic staff in the school of biosciences. As DPVC (education) he chairs Programme Approval & Review Committee (PARC), Collaborative Provision Committee (CPC), Academic Policy and Regulations Committee (APRC) and Progress & Awards Board (PAB). He represents the university on the U21 Educational Innovation Group and the HEFCE Learning Gain Curriculum Project. He is director of the teaching academy – a forum for staff to share good practice and innovation in teaching & learning and promotes recognition & reward of excellent teaching and support for student learning. He has research interests in innovative methods of teaching, including interactive lectures, the uses of different types of assessment and feedback, the inclusive curriculum and the transition of students to university.
---

Dr Angela Priestman joined Staffordshire University in 1990 as a lecturer in biological sciences. She specialises in parasitology, applied entomology and disease biology and has extensive experience in teaching and research. It was her undergraduate studies in environmental biology at Queen Mary College (London) that sparked a lifelong interest in parasites and led to a PhD in tapeworm biochemistry at Keele University. Angela next secured a postdoctoral research position at Salford University where the focus of her research moved from tapeworms to haematophagous (blood sucking) insects. Over 8 years she worked on a variety of projects, both in the UK and overseas, funded by the WHO (World Health Organisation) and MRC (The Medical Research Council) before taking up her post at Staffordshire.
---

Professor Hilary McQueen studied at the universities of Sheffield and Edinburgh, and is now professor in health sciences in the school of life, health and chemical sciences at The Open University. As well as head of department there, she has been director of teaching and health sciences programme director, and is currently leading the work-based learning office. In spite of a strong focus on teaching, Hilary has not neglected her research and is currently involved in two research strands: the metabolic and regulatory roles of adipose tissue, and ways to support students learning practical skills at a distance. Hilary is interested in promoting the status of teaching in HE, and has worked with RSB and others on a number of initiatives in this area. She is also keen on improving public engagement in science, and has worked on many broadcast projects with the BBC.
---

Professor Graham Scott is the associate dean for learning and teaching in the faculty of science and engineering at the University of Hull. Prior to this he was the head of the department of biological sciences. He was made a National Teaching Fellowship in 2009 and received HEA Ed Wood Teaching Award (bioscience lecturer of the year) in 2010. In 2013 he was made a Principle Fellow of the Higher Education Academy. Graham is the editor in chief of the journal Bioscience Education and is a member of the editorial board of The Journal of Biological Education. He sits on the Education and Public Affairs Committee of the Society of Experimental Biology.
Graham has written two successful textbooks, has a wealth of experience in the design and evaluation of biosciences degree programmes and as an external examiner (UG and PGR). He is a regular provider of national workshops and residential events to support colleagues new to teaching. His research is practice based and focuses upon student autonomy, employability and the value of learning outside of the classroom.
---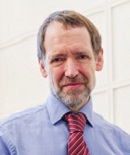 Professor Jon Scott started life in Hove, on the Sussex coast before venturing north to read biological sciences at Durham University where he stayed for his PhD, on sensory feedback in movement control. He then moved to Paris as a research fellow at the College de France before returning to Durham as a lecturer in zoology.
From Durham, Jon moved to a lectureship in physiology at the University of Leicester, working on the control of hand movement. During this time he became increasingly involved in developments in learning and teaching and became director of biological studies before being appointed academic director of the college of medicine, biological sciences & psychology in 2009. In 2012 he was appointed to a personal chair as professor of bioscience education and in 2014 took up the role of academic registrar.
Jon has led a number of projects in the areas of assessment and feedback, academic integrity, retention and the student experience which contributed to him being awarded a University Teaching Fellowship in 2006 and being named UK Bioscience Teacher of the Year in 2011. He was subsequently awarded a National Teaching Fellowship by the Higher Education Academy in 2012 and also recognised as a Principal Fellow of the HEA in 2013.
---

Professor Julian Park is head of school of agriculture, policy and development at the University of Reading. After completing his first degree in agriculture at Newcastle University, Julian set up his own business in agricultural contracting which he ran for five years before starting to teach in further education colleges. He then completed a PhD at Cranfield University as a mature student before joining the University of Reading.
A great advocate of fieldwork and learning outside the classroom, Julian believes this offers students the opportunity to hone their research skills in a learning environment which is both stimulating and often socially rewarding for both students and staff.
Responsibilities:
• Head of school (2014-)
• Faculty of life sciences associate dean for teaching and learning (2008-2014)
• University teaching fellow (2007-)
• National teaching fellow (2008-)
• Principal fellow higher education academy (2013-)
---

Professor Julia Buckingham read zoology at the University of Sheffield and, after a short spell in the pharmaceutical industry, moved to London to study for a PhD in pharmacology at the University of London and to pursue an academic career.
She was awarded a DSc and appointed to the chair of pharmacology at Charing Cross and Westminster Medical School in 1987 where she became pre-clinical dean in 1992. She joined Imperial College London in 1997, contributing to the establishment of the new faculty of medicine and held the roles of college dean for non-clinical medicine, head of the department of neuroscience and mental health, head of the centre for integrative mammalian physiology and pharmacology and pro-rector (education and academic affairs). In 2012 she was appointed vice-chancellor and president of Brunel University London.
Throughout her career Julia has combined research and education with supporting the broader aspects of academic life through work with the research councils, medical charities and learned societies. She has published widely in her field, served on numerous national and international review panels and received a number of prestigious awards and honours for her work.
Former roles include president of the British Pharmacological Society, president of the Society for Endocrinology, member of the Sykes Commission, Editor of the Journal of Neuroendocrinology, chairman of BioScientifica Ltd, chairman of SCORE and a member of the Athena Forum. Current roles include trustee/board member of the Royal Institution, the Royal Society of Biology, Universities UK, STEMNET, St Mary's Calne, Imperial College Health Partners and member of the All-Party Parliamentary University Group Council.
---