The Bioscience Awarding Gap Network
The Bioscience Awarding Gap (BAG) Network is an advisory group to the Heads of University Biosciences (HUBS). The group promotes within HUBS the communication, discussion and adoption of practices that are shown to reduce demographic awarding gaps in the biosciences.
Objectives
Compile, maintain and share an online library of resources. This will include published data and analyses which quantify demographic awarding gaps, contributed case studies, and a toolkit of recommended practices that have been shown to reduce these gaps in the biosciences and related disciplines.
Organize regular network events and use online communication channels to grow and deepen engagement. We will work with relevant groups, including the Early Careers Lecturers in Biosciences (ECLBio) HUBS advisory group, to broaden our impact.
Measure our success by the adoption of our recommendations from the module to the national level, attendance at our events, engagement with network communication channels, and, most importantly, the reduction of demographic awarding gaps in bioscience HE. This will be measured wherever possible by public, benchmarked data.
Members of the BAG Network Steering Group
Adesewa Adebisi, University of Manchester
Dr Amarachukwu Anyogu, University of Westminster
Dr Nick Freestone, Kingston University
Dr Gillian Knight, Aston University
Aranee Manoharan, King's College London
Dr James McEvoy, Royal Holloway University of London
Dr Prachi Stafford, Sheffield Hallam University
---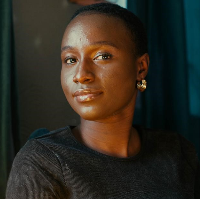 Adesewa Adebisi served as the 2019/20 Education Officer and Trustee of Huddersfield Students' Union, where she was actively involved in liaising with the University and external bodies on education matters, teaching quality and student experience. Adesewa has a strong interest in cancer immunology and is a current Masters of Research postgraduate in Oncology at The University of Manchester. Adesewa is passionate about addressing the attainment gap with Higher Education and has worked on various projects with the National Union of Students to tackle this.
---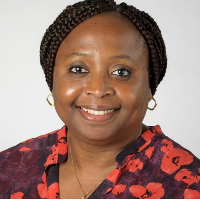 Amara Anyogu is a widening access educator with expertise in building communities and spaces that support inclusive and impactful learning experiences in Higher education. Drawing on her experiences of accessing HE as a mature learner with 'non-traditional' qualifications, Amara has developed particular expertise in designing and delivering successful foundation year programmes that equip learners from diverse backgrounds with the tools and confidence required to successfully transition into HE and achieve their academic and professional goals. Amara is currently a Senior Lecturer at the University of West London and a Fellow of the Higher Education Academy.

Amara's research interests centre on the interactions of microorganisms in food as producers, spoilers, and agents of disease. Amara is particularly interested in the role of foodborne microorganisms in the transmission of antimicrobial resistance and improving the technology used for the production of traditional fermented foods.

Amara is also focused on widening participation in scientific research. Amara sits on the AntiRacism working group of the Society for Applied Microbiology and is the Co-Chair of the Nigerian Applied Microbiologists network, a platform for supporting research collaborations and mentoring early career researchers.
---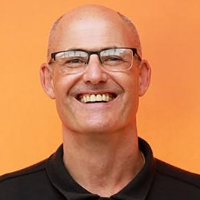 Dr Nick Freestone is an Associate Professor for Physiology and Pharmacology and Course Director for undergraduate Pharmaceutical Science degree courses at Kingston University. He researches both calcium handling in isolated cardiac myocytes and the nature of learning itself at university via pedagogic research. As a pedagogical researcher he has run national workshops on teaching and learning for AdvanceHE and HUBS and has recently been awarded a National Teaching Fellowship by AdvanceHE.
Nick is a Senior Fellow of the HEA, a Fellow of the RSB and UK Education Theme Lead for the Physiological Society. He is the holder of the UK HEA Bioscience Teacher of the Year Award 2014/15. The undergraduate courses he leads were shortlisted by both the Guardian University Awards in the category of "Course Design, Student Outcomes and Retention" and The Organisation for Professionals in Regulatory Affairs Regulatory Excellence Awards in the Education category in 2020.
For the Physiological Society as Education Theme Lead Nick has run a series of worldwide webinars on topics as diverse as "Teaching in the Time of Covid", "Delivering Final Year or Capstone projects" and "Diversity in Teaching". As an Expert Panel Member for the British Pharmacological Society (BPS) Nick helped draw up a new national BSc Pharmacology curriculum. Also for the BPS he is a member of their "Inclusive Pharmacology Curriculum" Group.
---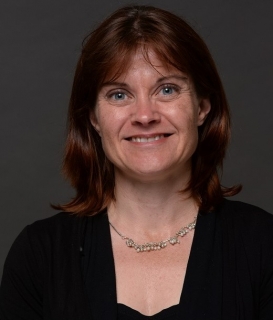 Professor Gillian Knight is the Director for Education, at Royal Holloway, University of London. Her role is cross-university, working with both academic and professional services colleagues on the strategic development and delivery of Royal Holloway's education. She is also the University's Access and Participation Lead. Before taking up her role at Royal Holloway, she was the Associate Dean for Education within the College of Engineering and Physical Sciences, at Aston University (2018-2022). She also worked at the University Derby as Head of Biosciences at Derby University (2014-2018). Gill is a Principal Fellow of the HEA and a National Teaching Fellow.
Gill undertakes both pedagogic and Bioscience research. Her pedagogic research is focused on student academic success and working with students as partners. Her Bioscience research investigates the epidemiology and natural history of oral Human Papillomavirus infection in the healthy community, to understand the risk factors associated with contracting HPV but also to determine how life style can influence oral and determine the life cycle of HPV infections in healthy tonsils.

---
Aranee Manoharan is an HE professional with experience across teaching, student success, careers, and Board governance. Currently the Head of Careers & Employability at King's College London, she is a Senior Fellow of the HEA (SFHEA) specialising in inclusive curriculum design that prepares all students with the knowledge, skills, and significant experiences to effectively progress into fulfilling lives and careers.

A keen advocate of equity, inclusion, and social mobility, Aranee has volunteered for over 15 years on issues affecting ethnic minority and refugee communities within health, social care, and human rights. She sits on the AGCAS and ISE EDI advisory boards, is an Athena SWAN panellist, and having contributed to the Race Equality Charter (REC) for a number of years, is now a member of Advance HE's REC Governance Committee.

Alongside her work, Aranee is completing a PhD in International Relations, proposing an interdisciplinary framework to better understand the underlying causes of protracted ethnic conflict in postcolonial societies to develop more effective policy interventions.
---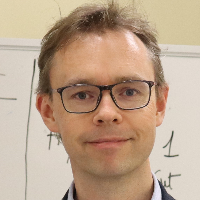 Dr James McEvoy is a Senior Lecturer (Teaching Focused) at Royal Holloway, University of London, where he is the Head of the Department of Biological Science and researches various things, including antibiotic resistance in bacterial biofilms. In his pedagogical work he is particularly interested in the way that active and group-learning teaching methods can help to reduce demographic attainment gaps. James has won several institutional teaching awards and is a Senior Fellow of the HEA.
---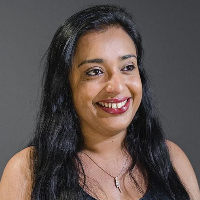 Dr Prachi Stafford joined the department of biosciences and chemistry at Sheffield Hallam University in February 2015 to take up a lectureship in biological sciences. Prior to that, she graduated with a BSc in pharmacology at the University of Sheffield followed by a Masters in Research (MRes) in biomolecular science at the University of York. Prachi gained her PhD at the University of Cambridge (dept. of haematology). After a brief spell at Medimmune as a research scientist working with phage display technology, she returned to academia as a post-doctoral research associate at the school of clinical dentistry, University of Sheffield. This was then followed by a Discipline Hopping Fellowship at the University of Sheffield (chemical and biological engineering department) before her appointment at Sheffield Hallam University.

Prachi now teaches on a range of courses at undergraduate level (biology, biomedical sciences, human biology, nursing) as well as at masters' level where she leads one of the modules. Her research interests focus on the interactions of oral pathogens with host cells and how these can impact on systemic disease such as cardiovascular disease. Prachi is particularly interested in elucidating the molecular basis underlying these interactions and the resulting effects on host cellular functions. She has also been involved in a range of outreach activities.