The Royal Society of Biology runs a range of awards for our members and biology enthusiasts.
We also run a number of competitions for school students as well as a photography competition for biology enthusiasts.
Awards for outreach work carried out by early career scientists and established researchers.
The awards are open to all researchers working in any sector of UK biosciences, who have brought good quality science to non-academic audiences in engaging ways that are likely to adopt a lasting interest in the biosciences.
The Medal is awarded to individuals who have supported the Royal Society of Biology in an exceptional way, going above and beyond the normal volunteer role and having a significant impact on the organisation.
Nominations are accepted from individuals, member organisations, special interest groups and branches of the Society.


---
A new drawing and painting competition for children aged 7-18 years old to draw or paint their favourite animal, plant or fungi. The Nancy Rothwell Prize is now a sub-category for specimen drawings entered into this competition.
The competition is run in collaboration with the Royal Veterinary College and open to entries worldwide.
The Top Student Award rewards the achievements of outstanding undergraduate biologists by publicly recognising their skills and abilities.
We invite universities throughout the country to take part, the award will go to the student at the institution that has achieved the highest percentage in their bioscience degree.


---
The Royal Society of Biology endorses and supports the Primary Science Teaching Trust (PSTT) Awards for primary science teachers.
The RSB-endorsed Award recognises outstanding and inspirational teaching of biology within the context of primary education within the UK school system.


The School Biology Teacher of the Year Award aims to recognise the very best and most inspiring secondary school and college teachers in the UK.
Individuals can enter by being nominated, either by themselves, a colleague, parent/guardian of a student, school governor or head teacher, using our application form.
The Higher Education Bioscience Teacher of the Year Award seeks to identify the UK's leading bioscience higher education (HE) teachers, recognising the invaluable role they play in educating and inspiring the next generation of biologists.
The Award is open to all employed bioscience teachers in the UK HE sector.


---
Open to technicians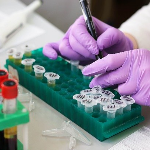 HE Technician of the Year Award

The Higher Education Bioscience Technician of the Year Award seeks to recognise the superb work of technical staff, which underpins the bioscience research and teaching in universities.

The award is open to all technical staff, at any stage in their career, employed in a teaching, research or management role in the HE bioscience sector in UK and Ireland.