#iamabiologist: when biologists take over twitter
On Friday 7th October 2022, we invite all biologists to share photos of them in action, as part of our annual Biology Week #iamabiologist campaign
From anthropologists to zoologists, we aim to fill the internet with photos of bioscientists changing the world.
You can download the profiles featured in previous year's #iamabiologist here. We recommend teachers use them for their own projects to highlight the diversity of roles within the biosciences!
We launched #iamabiologist in Biology Week 2017, to fill twitter full of photos of biologists in action, to highlight the breadth of roles you can do working in bioscience.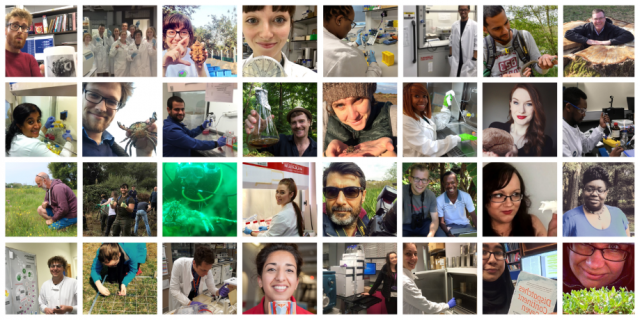 Since then, thousands of biologists from research groups, study groups, labs, fields and everywhere in between shared photos and tweeted using the hashtag #iamabiologist.